NEWS ARCHIVE
August 10, 2017
May 31, 2017
April 19, 2017
January 16, 2017
December 29, 2016
October 12, 2016
September 15, 2016
September 01, 2016
February 29, 2016
January 4, 2016
September 9, 2015
March 30, 2015
February 1, 2015
October 6, 2014
April 22, 2014
April 7, 2014
March 27, 2014
August 13, 2013
August 13, 2013
April 10, 2013
January 15, 2013
December 14, 2012
October 10, 2012
May 15, 2012
May 1, 2012
December 15, 2011
October 10, 2011
November 10, 2010
October 18, 2010
August 18, 2010
February 4, 2010
November 10, 2009
November 4, 2009
July 31, 2009
April 24, 2009
April 9, 2009
January 14, 2009

Introducing the P300 NEO - A 720P (1280x720) pico projector with a powerful optical engine at a low price

Irvine, CA August 4, 2017


AAXA Technologies is excited to announce the release of the P300 Neo – a 420 LED Lumen 720P HD (1280x720) revision of the popular P300 Pico Projector. The P300 Neo maintains the blockbuster brightness of its precursor while reducing size and weight by more than 40%. The P300 Neo is an ultra-compact projector measuring just 5.4" x 3.4" x 1.18" which is about the size of two smartphones stacked together. The P300 Neo houses a revised DLP optical engine that delivers 420 LED Lumens of brightness (400 Lumens for wireless variant)** at a native resolution of 1280x720. Powered by a 30,000 hour LED light source, the P300 Neo can deliver up to 120" images in dark areas* and offers truly pocketable high-powered projection at an affordable price.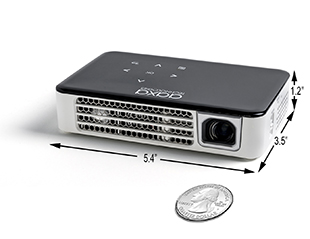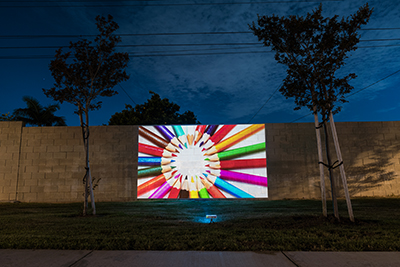 www.aaxatech.com
for $294 and through our excellent retail partners.
About AAXA Technologies
AAXA Technologies Inc was founded in 2008 as a developer and manufacturer of a new class of projector known as "micro" projectors and "pico" projectors. AAXA's core technology is based on small LCoS (Liquid Crystal on Silicon) and DLP (Digital Light Processing) imagers mated to LED (light emitting diode) and Laser light-sources that makes micro projectors and pico sized projectors possible. In 2010 AAXA launched the world's first laser pico projector and today remains a leader in mini-projector technology. AAXA holds several patents in optical and LCoS designs and manufactures the majority of its products in China, with core technological development occurring in both the Silicon Valley, California and China.
The AAXA P300 Neo Pico Projector is available through AAXA's exclusive distributors and the AAXA Technologies website.
*The P300 Neo Pico Projector is designed to be used in dark areas only **The P300 Neo wireless variant will be released in late 2017

MORE INFO - PRODUCT SPECIFICATION PAGE

MSRP: $329

Only $294


CONTACT US
AAXA Technologies, Inc.
17691 Mitchell N.,
Unit #B;
Irvine, CA 92614
Phone: (714) 957-1999
Fax: (714) 242-6712
Email:
info@aaxatech.com